15 May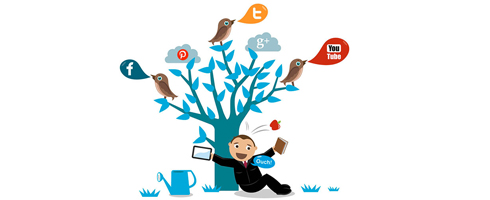 Survey showed that a lot of companies want to include social media in their marketing priorities and goals. 70% are already enjoying the benefits the channel provides, prompting them to increase their efforts. If you are one of the few who has yet to see the value of social media marketing, you might want to start integrating it to your advertising campaigns right away. The facts don't lie, after all.
An estimated 2.1 billion people signed up on social media
An estimated 1.7 billion people with social media accounts use them actively
Granted that not all of them are part of your target market, the possibility of generating leads online are quite high. Moreover, there are plenty of business benefits that you can enjoy through social network.
Have a channel for customer engagement
With a majority of your clients on Facebook, Google+ or Twitter, you have more opportunities to communicate and connect with them if you also have accounts on these websites. With plenty of tools available, you can engage with your customers, establish yourself as an authority on your niche, and help build trust and respect. As long as you maintain an active social presence, you can become a leader in your industry and make profit at the same time.
Easily promote or advertise your business
Facebook, for example, has Facebook ads, the site's very own form of advertising. It also offers demographic targeting, ad testing, and other built-in ad performance measurement tools. Whenever you want to run a promotion or deliver a sales pitch, you can do so with just a few clicks. But the real bonus is that your message will have a wider reach, bigger potentials, yet costs less.
Cost-effective marketing practices
As already mentioned, advertising through social media is wide-reaching yet very affordable. The time to set up and manage ad pages is also shorter compared to traditional marketing campaigns. Because you don't need to spend a lot of time and money on social media, you can invest more on other areas of your business.
Now, do you see why social networking should become a huge part of your marketing plans?