18 Apr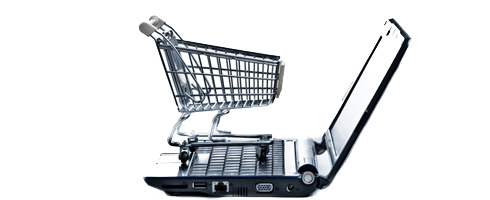 Whether your customer will complete the ordering process successfully or give up halfway, usability of your ecommerce site is the crux of matter. An ecommerce site with good usability can attract more potential customers and increase the conversion rate. The basic usability tips we have outlined are:
1. Clear navigation How do your customers get into "product" page from the homepage? How do they find out your product's information? These are all depending on how easy to navigate your site. Your navigation bar must be easy to spot, preferably on the left or at the top of every page. There are certain items that should be accessible from every page of your site. For example, products or services, contact us and about us.
2. Search Function Nobody wants to spend their precious time reading through a list to find a product which may or may not be there. Having a search box helps your customers find what they want easily. For an ecommerce site that sold wide variety of products in particular, it is strongly recommended to insert a search box. This makes the search process quicker and gives your customers a satisfying shopping experience.
3. Break Up the Ordering Process When making an order, the buyers often have to go through a complex process. They must enter their delivery address, select their delivery method, enter their payment details and finally confirm the order. Putting all this into one page can make your customers think that they have a lot of information needed to be entered. Therefore, it is better to break up this ordering process into several steps to allow the customers focusing on every required task one step at one time.
4. Breadcrumb Navigation It is awful when you buy something online, but you do not know how many more to go to make a purchase. Breadcrumb navigation will tell your customers where they are, how much steps they have accomplished and where they are going. If your customers want to edit their mistakes in previous steps, they can use the breadcrumb navigation to go back rather than start over from scratch.
5. Simplify the Ordering Process Do not overcomplicate the ordering process. For instance, the customers are asked to enter the month of credit card expiry date in word (Jan 2) instead of number (01/02). There is no point asking them convert the number shown on the credit card to the corresponding month. Why don't just let them enter the number straight in?
6. Address Common Customer Questions Most customers may ask some questions throughout the ordering process such as how long the delivery is likely to take and why they need to enter their date of birth. Go through the whole process and ask yourself at each step: Do the customers have any enquiry about this? Show your answers on the screen or through a hyperlink so that your customers do not require sending you a mail to get the answer.
7. Simplify the Form Filling out a form can sometimes be an annoying task if you need to fill out more than ten items. Therefore, ask for the information you actually need only. Otherwise, it can put the customers off because they may think it is invasion of privacy. Moreover, highlight the required field by marking with a red asterisk (*) to let the customers know which fields must be completed and which are optional.
8. Provide Security Most online shoppers concern about giving their credit or debit card number and about privacy bleaches. It is important to assure your customers that your ecommerce site is safe and secure so that they feel confident in buying your products at your site. Think about the concerns customers might have at each step and address them to allay these concerns. You should have encryption, updated SSL Certificate and antivirus systems in place. You can also place those little stickers at the bottom of your site to put customers' minds at ease.
9. Ask For Confirmation Last but not least, ask the customers to confirm their order prior to submitting the order. You should tell your customers what they ordered, how much it costs, when the order is coming and where it will be delivered to. Providing a final confirmation also allows them to cancel or place an order. A confirmation e-mail should be sent out once the order is placed. The e-mail should contain all the information above and contact number for enquiries.