27 Apr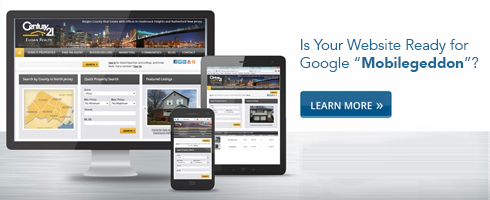 We already know that most of us cannot live without our smartphones or any other mobile device. Actually, not only our lives revolve around these devices, but the way technology evolves is revolving around us. The simple mobile phone, used at first entirely for conversations, ended up being our camera, agenda, web browser, practically a miniature computer. We don't even bother opening up our PCs or laptops when we need to search something. We just do it on our phones. And you know very well what I am talking about.
For SEO enthusiasts, Google ranking algorithms are known to be extremely tricky. Also, they are famous for changing all the times the conditions for ranking an individual web page. So, for web design company, it is a constant struggle to fight against the mainstream and keep web pages up in the first places. But starting with this month, Google is planning another huge strike, by changing the ranking algorithms in a way nobody thought. Your first search results will be web pages that are mobile friendly. Yes, Google is showing its preference towards the websites that were created to suit mobile phone users. These pages are easier to access from a smartphone because they focus on bigger texts, the navigation is cleaner and quicker, and the size will automatically adjust to any screen width.
"Mobilegeddon" from Google is a new change might seriously unbalance the business website ranking that didn't have the mobile responsive function. You might be wondering why Google is taking such a drastic decision. The answer lies in numbers. More than 70% of the traffic generated on Google comes from mobile phone users. So it is understandable why they want to make everything more comfortable for them, as they ended up being a majority in this game.
If you are a business owner and have a website, you cannot say you haven't been warned. Google expressed its intentions back in February, allowing everyone almost two months to make the necessary changes. The truth is that the Internet was boiling about mobile-friendly web pages or the so-called responsive websites. With the way technology was changing and the will of the average consumer to spend more on his mobile phone, just to have better accessibility to information, having a web page suitable for mobile devices means ensuring the success of your business, with or without Mobilegeddon. Don't worry though, as Google is not changing its opinion about the quality of content. Your web page will still have to deliver excellent information for its users. What is drastically changing is the experience of the user while navigating on the web, using his smartphone. Google considers now the user experience as a crucial aspect regarding Internet navigation.
The clock stroke twelve, so if you want to do something to salvage your business and website, start investing in a mobile-friendly website. It would be all you have to do if you didn't do it yet because Google is not about to change its mind about this aspect. It is the world we are living in, and consumers dictate the way things happen. So we must be prepared to mold after the request.