24 Jun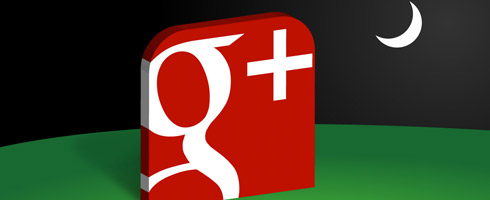 Google+ lays a great stress on search engine optimization (SEO), which makes it different from other social media sites like Facebook and Twitter. Due to privacy setting and restriction to access the data on other social media networks, SEO effectiveness of other social platforms is limited. Investing some time and energy into your Google+ page, it can improve your search visibility.
Higher Search Ranking
If someone is following you on Google+, your post is more likely to show up prominently for them in Google search result. Apart from that, other people who follow the person that +1 your content also has a high chance to see your post in search result. Therefore, if more people +1 or share your content on Google+, you will get more exposure to your target market.
DoFollow Link
DoFollow links are the essential component for SEO. And one of the biggest benefits of using Google+ is that the link added to Google+ page post is a DoFollow link. In other words, Google+ posts pass link equity. Moreover, most of the links in Google+ About page are followed. However, you should take note that there is a nofollow for links added within the body of the post. If you connect your Google+ page with your website and share your website on Google+, you will get link juice and this will support your search ranking.
Immediate Indexation
Google search treat Google+ content like any other page on the website. Unlike Facebook and Twitter, which hide data from Google and impede Google from accessing much of their data, Google+ posts are crawled and indexed very quickly. All of your content will get page rank in the twinkling of an eye and become available to people who are searching for answers on Google.
Authorship
Each time you post content to Google+, Google will index the post straight away. Hence, it is important to claim authorship quickly in order to increase your post's credibility and social impact. Authorship also lets Google know you created that content. To set up Google+ authorship, you can go to Google+ Authorship page and enter your email address that matches your domain. If you are not publishing regularly on the same domain, you have to use the rel = "author" tag for all of your posts.
What's Hot
Make use of What's Hot page to stay on the top of what is relevant .By clicking Explore tab at the top of Google+ homepage or on Google+ dropdown menu, you can see which topics are trending for the day and you can use them in your new post wherever possible. Since there are many people searching for the topics, your post will have a better chance of being seen.
Circles
Circle is one of the useful features of Google+. It allows you to group your followers into different categories based on their interests, so you can share your content with only the circles that they will be interested in without spamming the other. Take a clothing store as an example, it might have one circle for female customers within specific age range, and another circle for male customers within a certain age range. When there is a promotion for certain sales, it can share the right post to the most relevant group.
Hangouts
Google+ Hangouts provide you an opportunity to have a chat session or video meeting with your customers. You can meet with 10-15 followers at a time, discuss how-to guides, host Q&A sessions, host visual demonstrations, make announcement and more by using Hangouts. In addition, Hangout on Air is a free tool that automatically recorded, uploaded to YouTube and shared on your Google+ page.
Communities
For small and medium size business, the major challenge of content marketing is building audience. Google+ offers you a platform to meet and engage with people who are also interested in the topic you are passionate about. Joining the communities will help grow your network beyond the people you know through in person connections. You can also discover your target market's question and gain insight for blog articles and product ideas.