22 May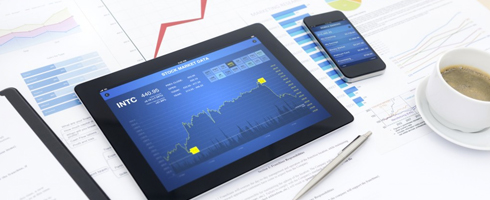 Every business wants to get more customers, increase their brand awareness. One of the effective ways to grow their business is through online marketing. To market your products and services online and make your business profitable, you must employ powerful online marketing strategies. Meanwhile, you should also keep an eye on several online marketing mistakes which can kill your business.
Not Figuring Out Your Target Audience
Not knowing the wants and needs of your target audience can hurt your ability to generate sales. Even if you place an advertisement on a high traffic website, sure, you may have a lot of visitors click through your site, but how many of them really interested in your products? And how many of them are converted into your customers? In order to succeed online, the primary task is to understand your customers. Address your target audience's needs and re-evaluate them at least once a year to develop well-targeted products and improve your revenues.
Not Providing Enchanting Sales Copy
One of the common reasons why your readers do not take specific action is because you are not providing compelling sales copy. Whether it is asking the readers to sign up for a newsletter or like your page on Facebook, an irresistible sales copy is important to convert the traffic to sales. Apart from associating with beautiful rhyming words, a great sales copy is concise and speak the language the readers understand. It also encourages the readers to take action by focusing more on their benefit rather than product features.
Not Giving People a Reason to Do So
As compared to how wonderful your service or product performs its function, your readers are more concerned about how your product can make their life better. So, provide your readers a reason why they have to take action. Figure out their objections to buying from you. Tell them how you are going to make them happier or richer. Tell them what you can do to take away their problems and difficulties. To retain your current customers, you can build a mailing list and always update them about your special promotion, arrival of new products, incentives and benefits. This gives your customers a reason to purchase your product continuously.
Not Measuring Your Performance
You have to know how your advertisement placement is benefiting you, how much the advertisement was giving back to you. To ensure the money spent on advertisement is not wasted, you should have a system in place to monitor whether your advertisements are bringing the necessary traffic and whether the visitors click on that ads are being converted into your customers. Google Analytics is also a useful tool which tells you the source of your site's traffic
Not Hosting Your Blog on Your Website
Your blog should be a part of your site (yourdomain.com/blog), not hosted on other blog hosting site. When you host your own blog, you have a full control. You are no longer restricted by the limited functionality and options of blog hosting sites. In addition, it does not cost much to buy a hosting. It is wiser to own your blog if you are building a long term online presence. Most importantly, to draw the attention of the visitors, make sure you publish high quality and useful article regularly. Respond to each comment to build trust and better relationship.
Not Simplifying the Form
The fact tells us that most people do not like to fill out the form which requires too much information. We all want to complete filling out the form as quickly as possible. The world today is fraught with internet hackers and identity thieves, asking too much information will put off your prospective customers as they may think it is a kind of invasion of privacy. Therefore, only ask for the information you really require. The less information you ask for, the higher the conversion rate.